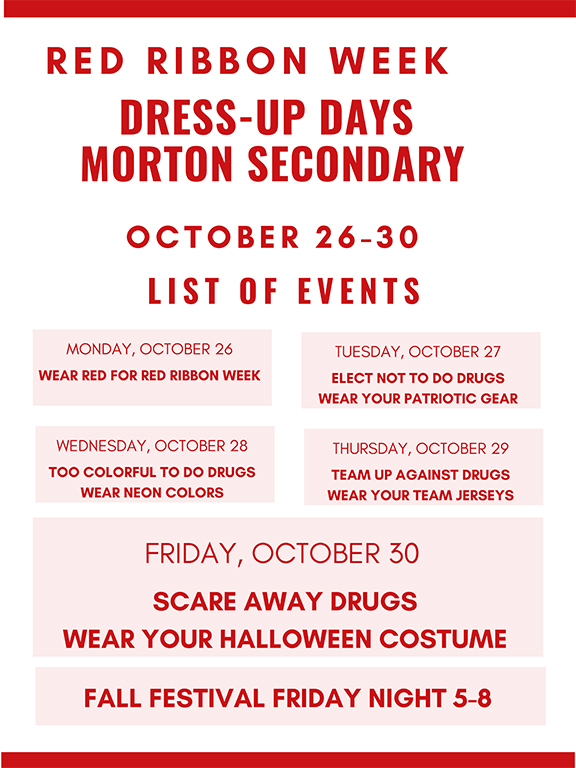 Red Ribbon Week
Russell Hill
Thursday, October 22, 2020
Red Ribbon Week for Morton ISD is October 26 through October 30. The Elementary and Secondary campuses will observe the same dress-up days.
Monday: wear Red for Red Ribbon Week
Tuesday: Patriotic gear - "Elect not to do drugs"
Wednesday: Neon - "Too bright to do drugs"
Thursday: Team Jersey - "Team up against drugs"
Friday: Halloween costume - "SCARE AWAY DRUGS!"